Business Law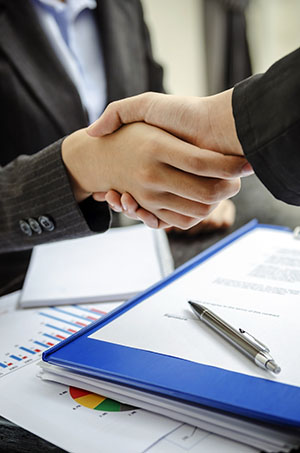 We have a business practice that focuses on contracts, mergers and acquisitions, and business formations. We have assisted clients in determining whether a partnership, corporation, LLC, or professional corporation is the appropriate organization choice. Our firm has also assisted clients in the area of franchising and qualifying for multi-state acceptance and meeting federal standards and guidelines.
Services are available for preparing annual minutes and share transfers, attending board meetings, and maintaining corporate record books.
When an entity needs to be dissolved, our attorneys can assist the business owner in meeting the legal requirements for termination of the business entity. We have drafted and negotiated buy - sell agreements to meet the needs of the business and the individuals involved.
The firm has experience in pursuing and defending business litigation, including the enforcement of creditor rights.